This time I have another interesting story to tell here in such a short time. Before the Christmas a friend of mine contacted me to see if I would have a time after Christmas and before New Years Eve. He planned to hike across Nízké Tatry main ridge in four or five days. And because I didn't have any set plan for this period I agreed to go as it sound as a nice hike.
Problematic weather forecast was promising heavy wind and some snow for first day but we decided anyway to attempt it and see how it would go. At the end it was only three of us who started this winter hike.
Our first day on a trail showed that it won't be really possible to make the full hike in less than five days. Mapy.cz told us this first part to tourist shelter under Ďurková saddle should take about nine and half hours and to us it took almost eleven. After sunset once it was dark and thanks to combined forces of wind and snow, we lost this trail and over an hour walked through more difficult terrain under ridge trail. Thanks to GPS we always knew the right direction and where we are so we could arrive safely to the shelter.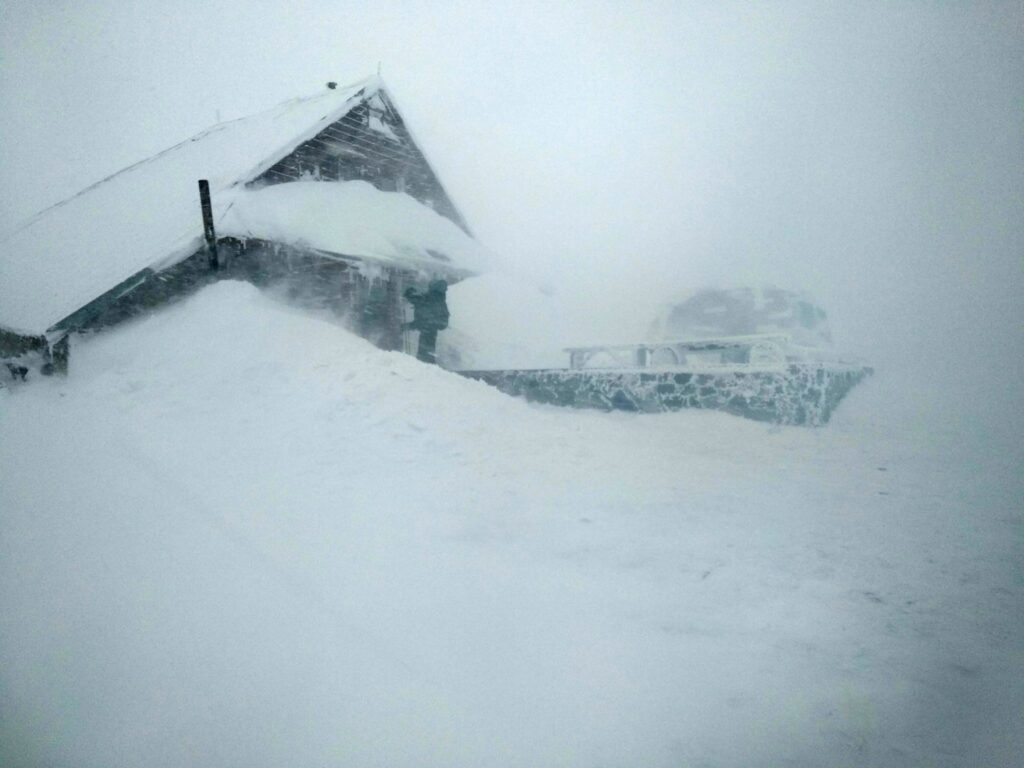 Second day the weather and forecast were even worse and to nobody else planned to stay on the ridge. For that reason, we also used green trail down to Jasenie and took a taxi to Čertovica and continued from the to next shelter at Ramža. Here we were alone and it isn't possible to heat it in the winter and we were all happy for our good sleeping bags. Thanks to this shortcut we basically cut a day on the ridge thus now it looked again possible to make it in four days.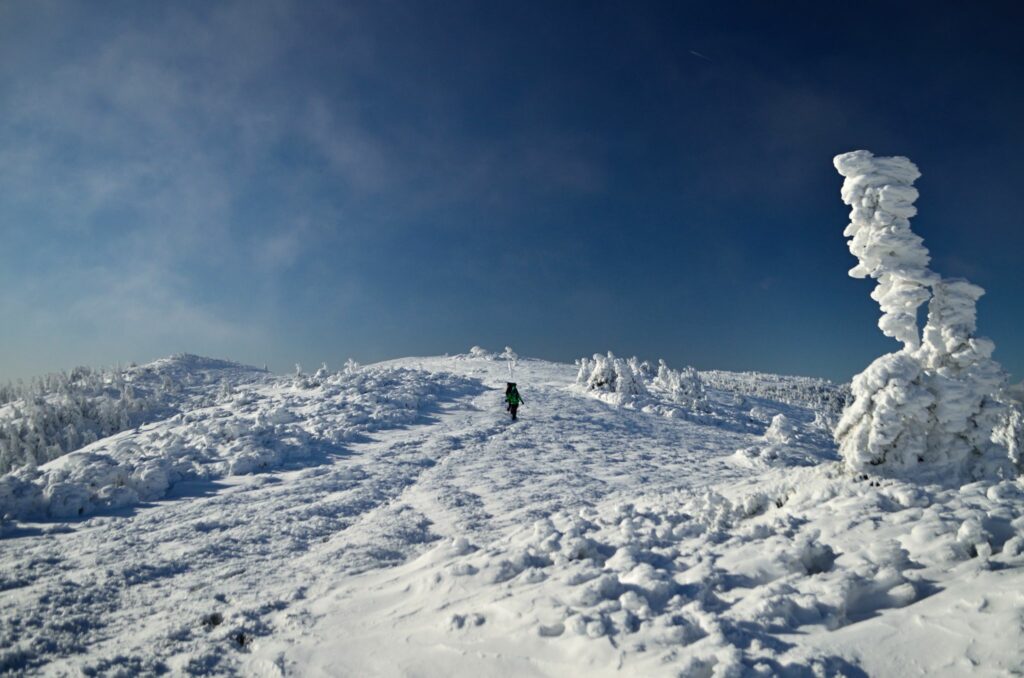 The two other days the weather was good again and thanks to good weather and conditions we could enjoy the winter conditions fully and enjoy the view to all directions and also see Vysoké Tatry. Also, we could see the difference where in valley below us there was no snow at all ad here on ridge, we could see up to knee depth of snow as a normal condition.
Pictures below belongs to my friends as I didn't take out my camera this time and just enjoyed the view.