I started to write this post a while ago and I finally made myself to finish and translate it. Once the regulation around pandemic ceased, I wanted to do some hike across a mountain range. I found a friend who wanted to go, and we decided to try Mallorca's GR 221 at the time around Easter. At that time of year, the weather on this island is already at full spring and often it's nice. Our weather forecast was that it should rain only at the beginning, so we decided to start at Port d'Andratx and go to north-east.
The first part of the trek went around the cost and we visited also Sant Elm and reconstructed farm La Trapa.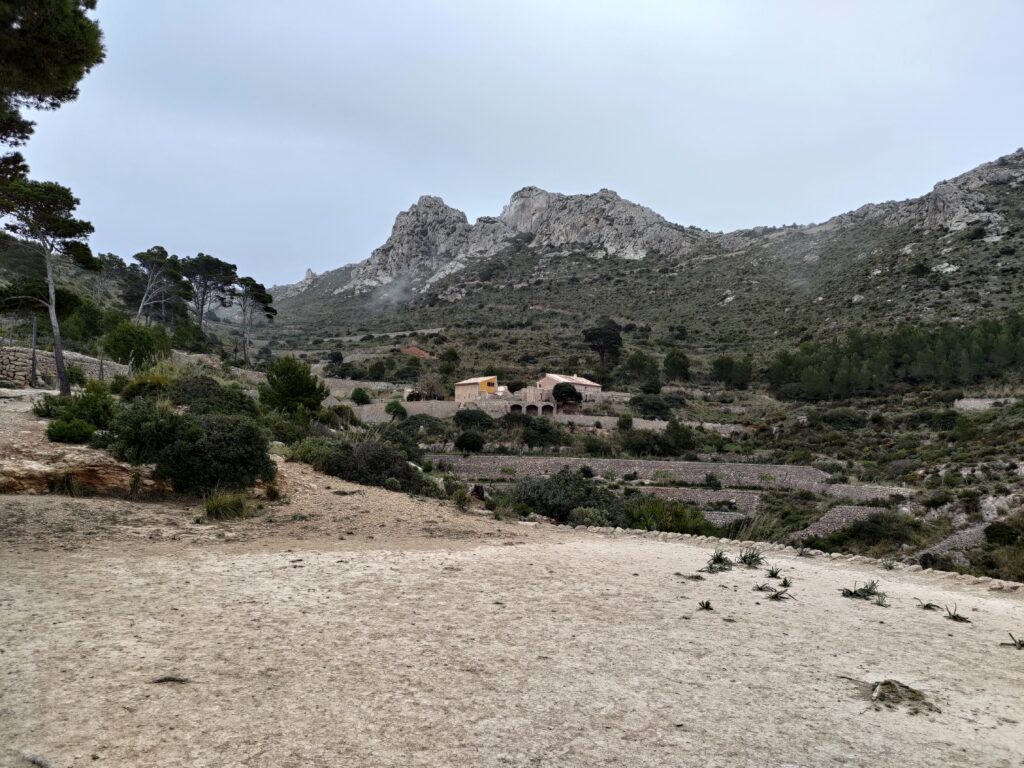 In the next day it was rainy, but the scenery was still mesmerizing, and our trek went nice. The temperature was also quite good, and the rain didn't bother us that much. We arrived to Estallencs and get to the shelter above this town.
Following day we went through Banyalbufar and from here the trail was heading more inland to Esporles and Valdemosa and to refuge de son Moragues. It was closed but there was no one at the covered platform behind refuge so we spent the night there. From here we walked to beautiful town Deia, checked Port de Soller and found an accommodation for this night at Soller. The plan was to have some nice dinner as since it was Good Friday we could also be part of the traditional celebration of the Easter here.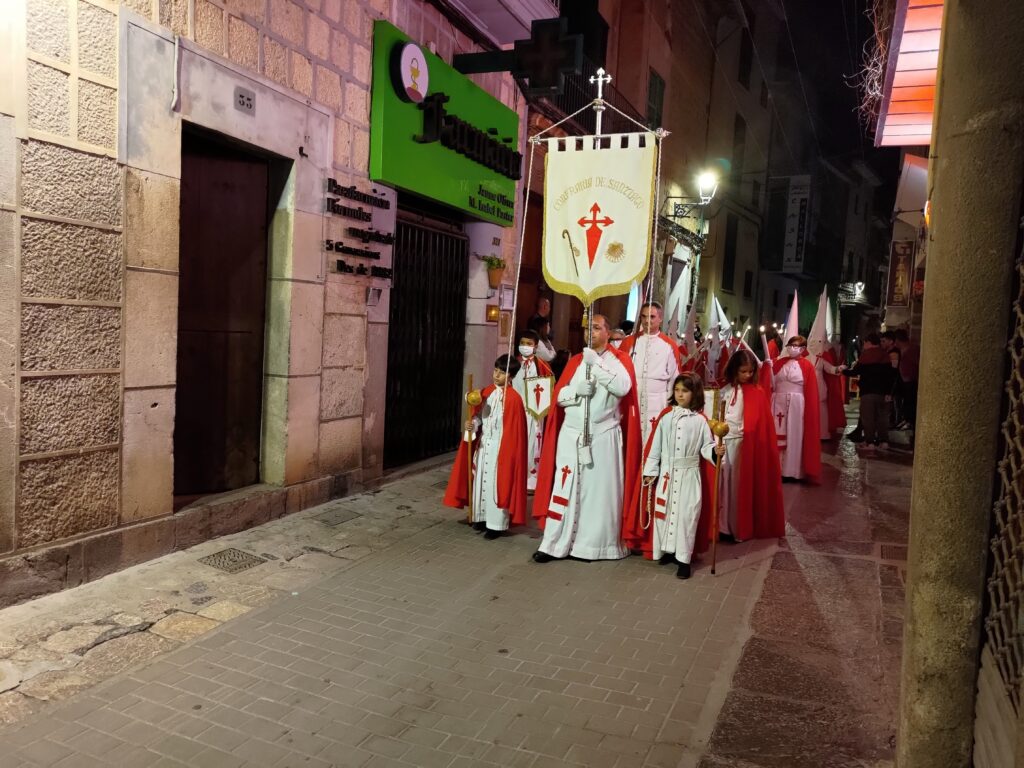 From Sóller the path winded through orchards up to mountain pass at farm l'Ofre and damn Cúber. Here we had to choose which variant of the trail we take, either more difficult terrain to coll del Portellet or around from the other side. My friend had some troubles with his Achilles tendons, but we still took this more interesting and challenging path. We stopped at airplane wrack and then also at nice refuge at Tossals Verds. This one is such charming place with so calming atmosphere so we were debating whether to say for a night. However, this night was to be a last one on GR in a high mountain, so we pushed further to pass Coll des Prat. Here we slept at 1205 meters above sea level with a great view to the final part or this trail and sunrise.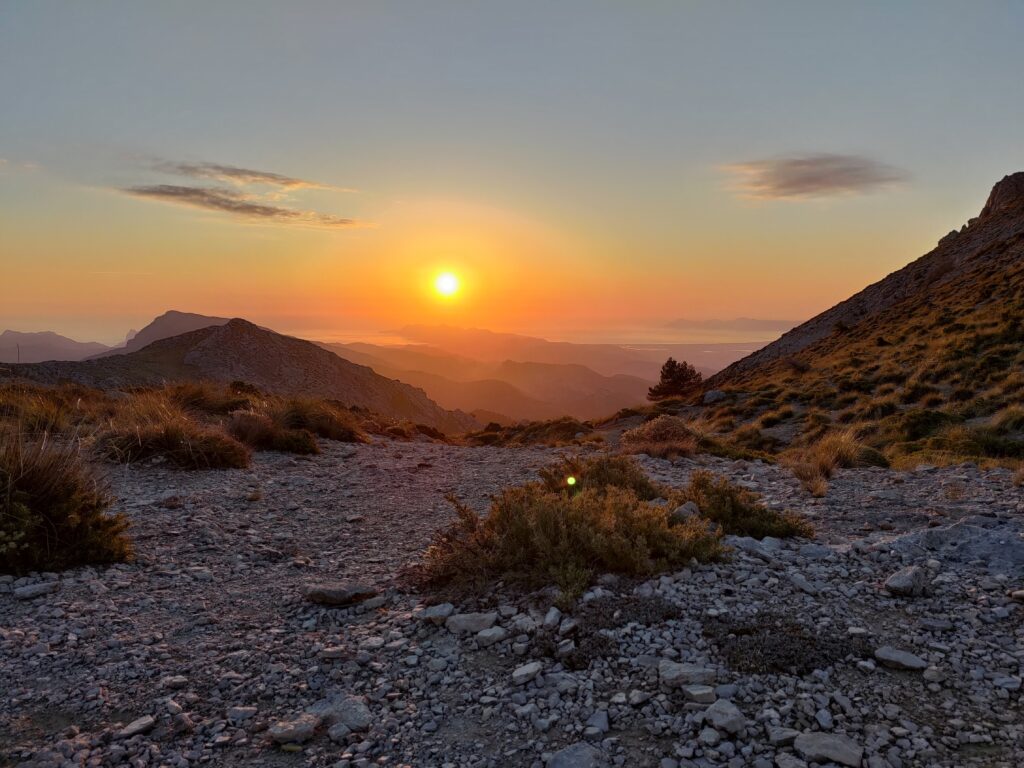 At the last day on the trail we got down from the mountain pass and visited Lluc monastery and then walked through the lowlands with farms and orchards to city of Pollenca where we walked to one of the possible end of GR 221 at hill Puig de Maria. There is a chur at the top as well as great views to the surrounding areas.
From Pollenca we took a local bus to Port d'Alcúdia where we booked a hotel, left our backpacks there and went to see historical town Alcúdia which has a city center ringed by fortification.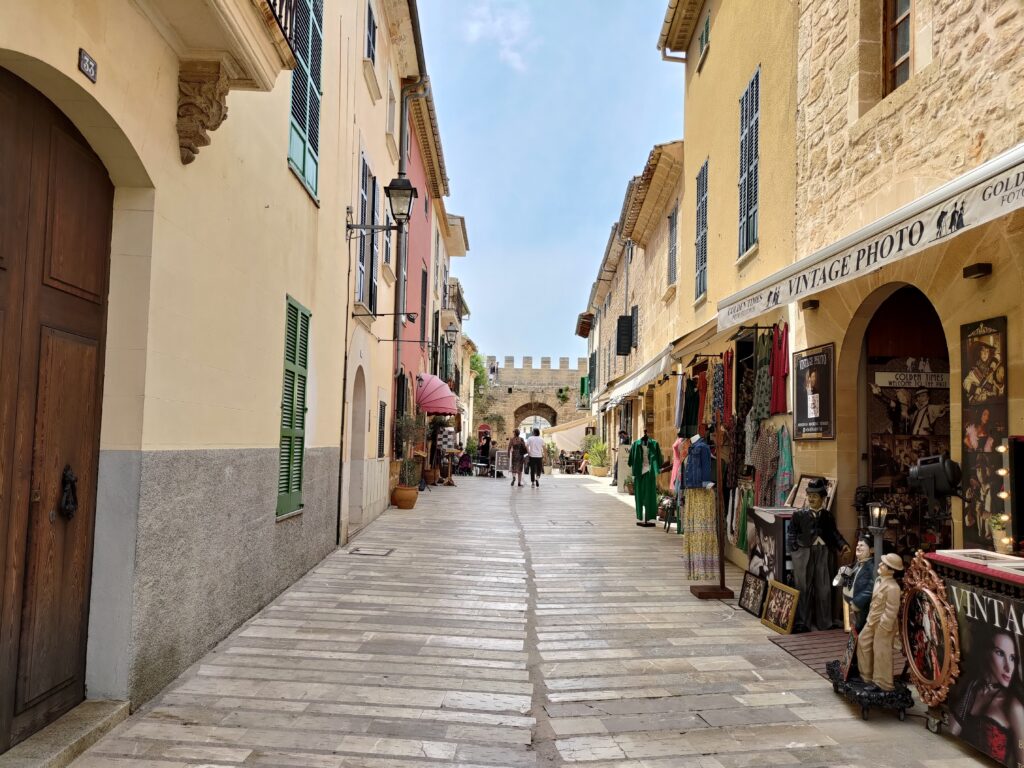 Then we dipped also in the sea at the port. Next day we borrowed a city bikes and got around beach to Son Bauló and back to see a bit more of this great place.
At total we walked 278 870 steps in seven days and the whole GR 221 took us five days and half. During those days we did about 140 kilometers and ascended over 5 500 meters. I wouldn't consider this GR as difficult and at spring it's a feast for all the senses. We have seen many times ripe lemons, oranges and tangerines and it smelled intoxicating. We didn't had any troubles with water but it's wise to take more as not all the springs or cities have water and we didn't saw many people in the small towns.
My friend told me at the airport that we are going to meet with many people as he read how many people use this trail and how popular it is. But, we didn't met with any crazy crowds and the most of places we choose for sleeping we had for ourselves.