Maybe you could think based on checking this blog that I do not travel any more but it's not true. I just didn't had feeling to write anything about normal trips around for instance to High Tatras range in Slovakia and such weekend trips. Of course, it was beautiful everywhere and I'm glad I was there.
However, a trip I made at the beginning of December with my friends to Iceland is different. During winter season we were able to bought return tickets from Katowice for about 63 euros and also renting a car and accommodation were much more affordable then during main summer season. There is also less tourist everywhere and our four-day trip in total come to some 225 euros. It's about the same price if we would go somewhere around here.
On first day after our arrival we just went to put our stuff to accommodation and when outside of the Reykjavik to check if we won't be able to see some polar flares. Perhaps we saw a little bit of it but the activity was low and it should get better in coming days.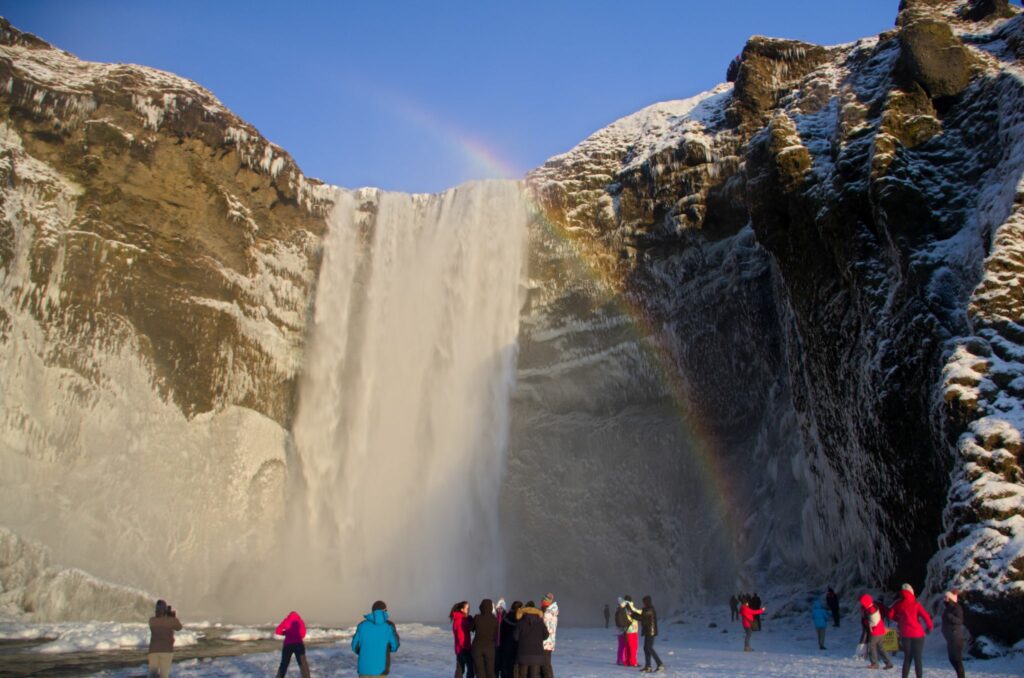 During second day was cloudy all day long and we decided to go to so called Golden Triangle. We started at the end by amazing waterfall Goðafoss. We also went further more inland to get closer to the mountains and then turned around to see geyser. I think that in winter has geyser Strokkur higher activity then it was during our first visit in summer. After the sunset we arrived to the Þingvellir area and checked Öxarárfoss waterfall.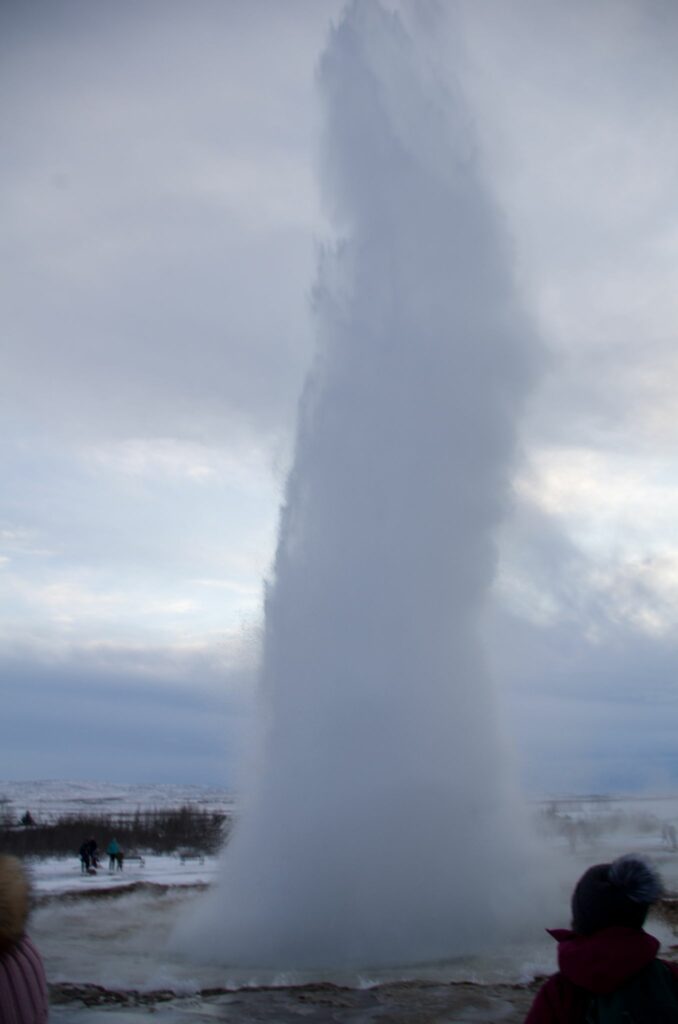 On the third day we got the great weather and decided to go up to Vík. Our first stop was at Urriðafoss waterfall which is the most voluminous waterfall on Iceland and we have not visited it during our first visit of the country. Then pretty famous waterfall Seljalandsfoss and Skógafoss to reach to Dyrhólaey peninsula and Reynisfjara black sand beach. Thanks to the great weather the whole trip provided us with breathtaking sceneries and just driving around was amazing. Also, on the evening we were able to see the polar flare which was on our list to see on Iceland. The only thing was there full moon was approaching and thus the night wasn't that much dark. Next time I would check also a moon phase to make sure it won't spoil the hunt to see polar flare in its full might.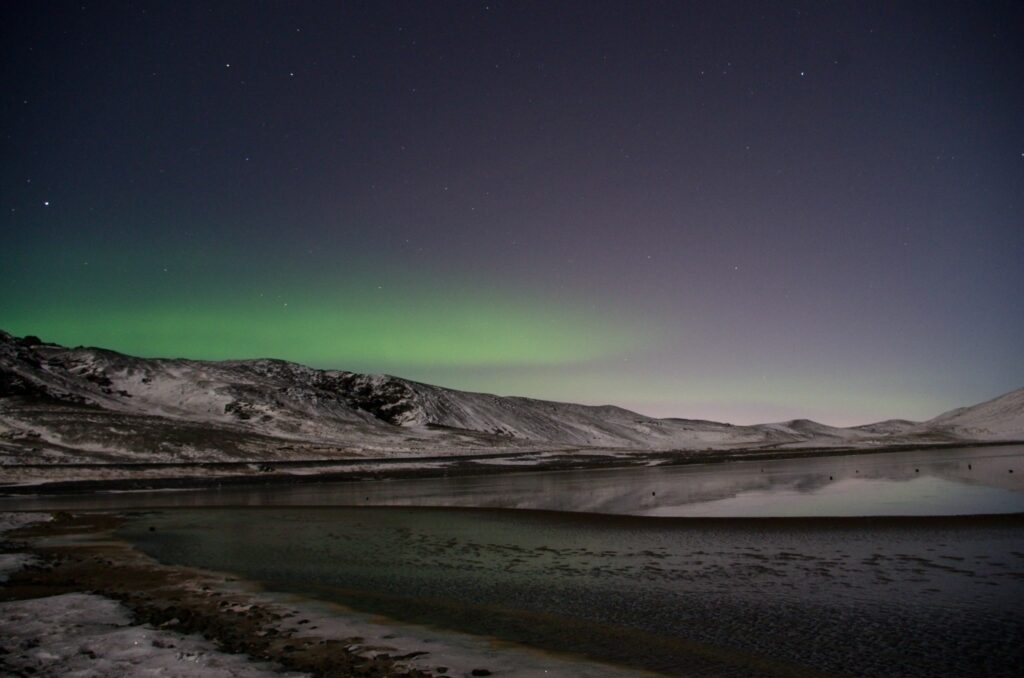 The last day we went south of Reykjavik to area of Reykjanes since we didn't visit it before. Unfortunately, the weather was bad with rain, wet snow and heavy wind and I was glad that we rented an all-wheel drive car which had studded winter tiers as the road conditions were pretty bad and we wouldn't be able to pass some areas where we went. Also, on Iceland nobody is using tire chains and mostly relay on the studded tires which are also on most of the rental cars. So, we have seen geothermal area of Krýsuvík, Krisuvikurberg cliffs, old fishing settlement at Selatangar, lighthouse Hópsnesviti, hot spring Gunnuhver and another lighthouse nearby. Last stop was a bridge between continents where you can see a growing gap between American and European continental shelf. There are some other places on Iceland where you can walk through the gap and there are only two places on earth where those divides are seen on land.
After all those places we get an early dinner and late lunch in great restaurant Ráin in Keflavík and bought a few little things and returned a car at the airport.
I would definitely recommend to visit the Iceland in winter since it's amazing to see the country coated with snow and ice and it also brings different feelings then during summer months.
All the photos are then at https://fotky.kapi.cz/#15770094229166